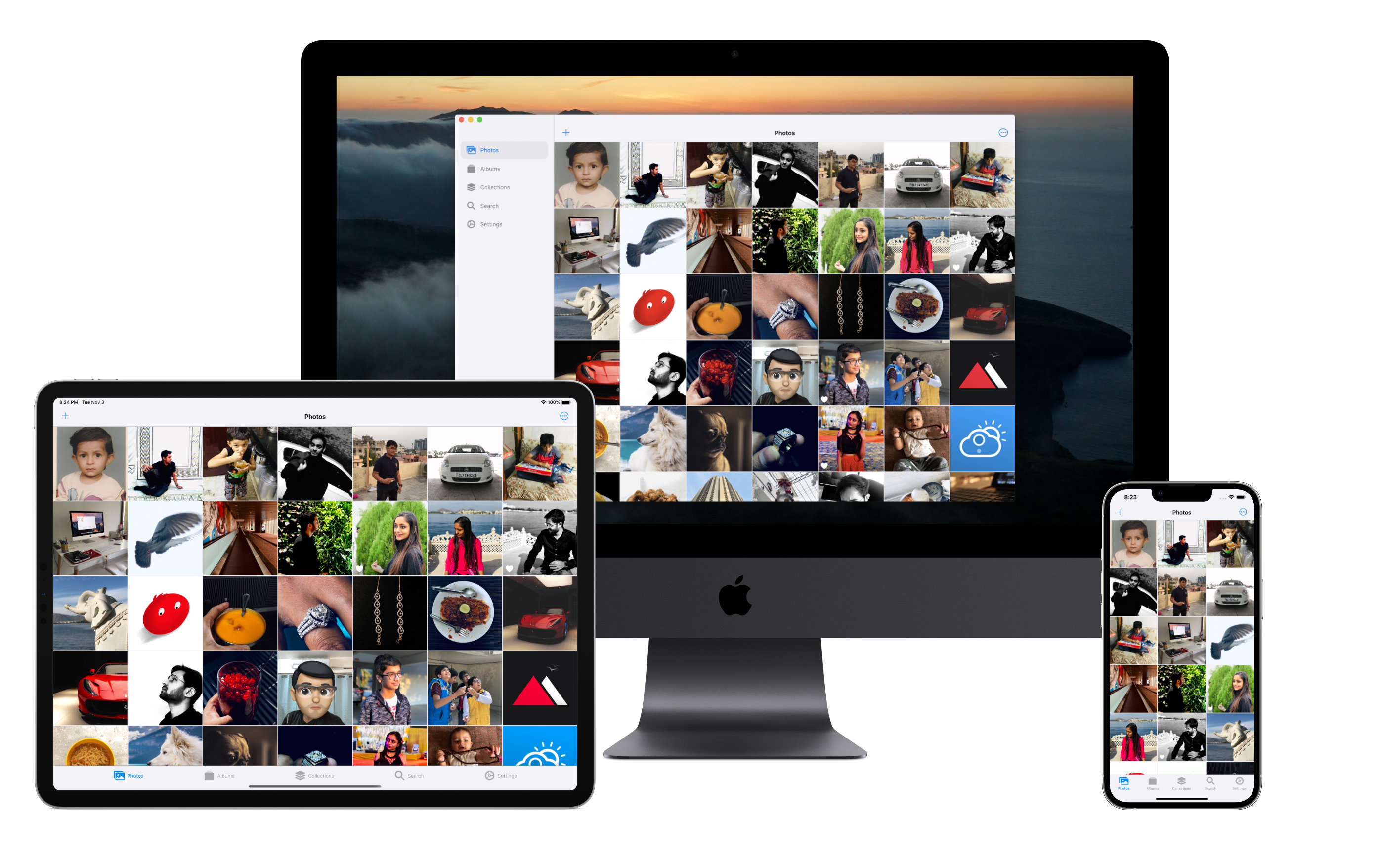 Privacy
Trustful does not collect any kind of data, absolutely none. No use of third party SDK's or frameworks to ensure maximum privacy. There are no ads or analytics in the App. Your data is yours & only yours. No one in this world can see or access your photos or videos stored in the Trustful app (locally or in the cloud).
Encryption
Every photo and video is encrypted locally and in iCloud using the secret key and master password, which only you know in this entire world. Photos & videos always exist in an encrypted form, they are decrypted live only when you open & unlock the app. As soon as the app goes to background or is closed, no data can be accessed locally since everything is always in encrypted form. Every photo & video that Is synced to iCloud is always in encrypted form.
Design & User Experience
Trustful Private Photo Vault is designed & develop to create and a great experience for you with no compromise on privacy & advanced features. Everything works butter smooth and is customisable according to your need & mood.
iCloud Storage & Sync
Be at complete peace of mind. Never lose any of your photos or videos. All of your photos & videos are stored in iCloud securely in encrypted form & synced seamlessly across all of your Apple devices (iOS, iPadOS & macOS)
Import Photos
Import photos and videos from Photo Library into Trustful Private Photo Vault, Files, capture using in-built camera or using Share Extension. Trustful supports all the widely used image & video formats (JPG, PNG, HEIC, Live Photo, GIF, TIFF, MOV, HEIF, MP4).
Media Metadata
In Trustful Private Photo Vault, you can see all the metadata information (size, camera info, gps & more) of every photo & video right within the Trustful app.
Smart Search
Trustful automatically categorizes photos using Machine Learning. Search photos by location (country, state, city, region), time, media types and media formats in smart search.
Organize
Smartly organize photos using Albums & Collections. Quickly set photo as favourite. Add Photos to Albums & organize Albums by adding them to Collections.
Lock App
You can lock the app by setting the master password to prevent unauthorized access to your photos & videos. You can unlock the app using master password or using biometrics available on your device (Face ID or Touch ID).
Decoy Account
Trustful Private Photo Vault lets you create a fake account, so whenever you enter the fake pin the app will show photos of the decoy account instead of photos in your main account.
Intruder Break-In Captures & Alerts
Keep an eye on people who try to break into Trustful Private Photo Vault without you knowing about it.
Camera & Photo Editor
Trustful's built-in camera helps you capture photos & videos without leaving the app. Edit photos directly within the app with built-in photo editor and apply amazing filters. Revert edited photos to original with smart revert. Photo Editor & Camera will be updated & improved with more amazing features with each update.
Customize
Set Photos View Mode (Square or Aspect). Customize the number of photo columns. Change cover photo of an Album or a Collection. Customise the look & feel of the entire app by changing themes.
Recover Recently Deleted Photos
Recover deleted Photos & videos from Trustful Private Photo Vault easily for upto 30 days after the date of deletion from the Recently Deleted Album.
Family Sharing
Trustful Premium subscription supports Family Sharing. One purchase of Trustful Premium can be shared by everyone in a family group.
Lifetime Support & Updates
Trustful Private Photo Vault App will be supported for lifetime & will be updated with amazing new features. Committed to help you in every way possible & provide you the best support. And that's a promise.